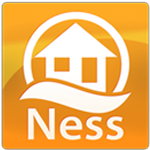 Fire Restoration & Storm Repair
For over a decade Ness has been restoring homes that have been damaged by fire and storms. We have the experience and tools to accurately assess the damage done to your home, and we work directly with your insurance provider to fully restore your home. We are committed to your satisfaction and peace of mind during this unsettling time. From a smoke damage in your garage to a wind storm that tears a roof off, we can renew your home and restore your life.
As a professional restoration company, Ness is always conscious of time in a fire or storm loss. We understand that just because the fire is out or the storm has passed, that does not mean the damage has stopped. The longer corrosion control and emergency cleaning is delayed, the greater the costs increase on the loss.
As certified professionals, Ness has the experience and training to work effectively with you and your insurance company. Using our 16 years of experience working with insurance companies ensures prompt results with maximum benefits back to you as the homeowner.



Services Offered:

– Fire Restoration

– Smoke Damage Remediation

– Antimicrobial Treatment

– Carpet Cleaning

– Structural Reconstruction

– Upholstery Cleaning

– Content Cleaning

– Structural Drying

– Water Damage Repair
[vslider name="fire"]