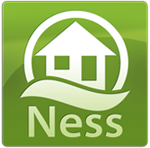 Mold Remediation Services in Nampa, ID & the Boise Area
At Ness, our policy is mold removal, not mold coverup.
Mold is a very serious problem that affects your quality of living and the structural integrity of your home.
If you believe you may have a mold or mildew problem in your home, you need an experienced and certified professional to assess the situation. Many companies only treat the mold growth itself, without addressing the environment that created the problem. In many cases the health effects from the environment can be more harmful than the mold itself.
Ness has been Idaho's mold removal specialist for over fifteen years, and we understand how to find the source of the problem and how to fix it.
Ness Restoration is an IAQA council certified Mold Remediation Contractor, licensed, bonded, and insured with a mold/environmental pollution endorsement.



Mold Services Offered:

– Area Containment

– Mold Remediation

– Content Cleaning

– Antimicrobial Treatment

– Mold Inspection

– Stain Removal

– Structural De-humidification

– Odor Removal
[vslider name="mold"]